5 Tips to Follow Before Packing and Moving
Are you shifting? Many congratulations on your new house. But, you may struggle with packing and moving. In this blog, we sort your packing and moving issue by giving you some best and easy tips to follow before packing and moving. It helps you to move to another place without facing the hassle and other obstacles during the shifting. We have the professionals tips from those who are expert movers, packers and experienced organizers as they have shared their thoughts about this to make it easy.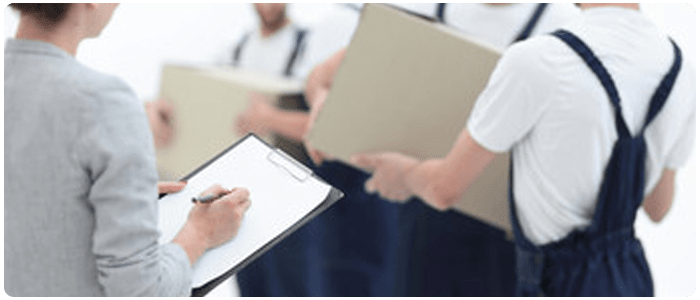 Here are Some Easy Tips Which Sort Your Packing and Moving Issues:
Leave Behind The Unnecessary Things –

Yes, don't pack the unnecessary stuff as it only increases the load of your luggage. You should leave the unnecessary stuff to make the fewer numbers of moving bags. It is a good idea that you can donate things which are not worth for you but others. If the needy one will keep and use your things then what more good than this. Be ruthless with your unwanted stuff and allow your servants to use that thing. It may look cute or lovely to you but what does it mean if you have not used it in the last 3 months or more.

Arrange The Things By Their Category –

Organising the belongings by category is a sign of smartness. You will be able to use the things even in the journey or after the journey nicely. You won't have to struggle to find out the necessary items, it would be medicines, clothes and other needy things. If these all things would be arranged accordingly then it becomes easier to keep in and use.

Make Different Bag to Sell Out Stuff –

We understand that some stuff you don't like more but due to its good condition, you also don't want to throw and donate it. So, you want some money in return for giving your expensive stuff. We suggest that it should get packed in another bag so you can show and sell this easily without unpacking the whole belongings. To make it easier to identify, paste a tag "for sell" on that bag.

Find The Best Way to Reach The Destination –

A day before moving, you should take a map and find the easy way to reach the destination. It saves you time while travelling if you already know the roads and multiple ways. You should have proper knowledge about the good and clear routes whether it is across the country or the state lines.

Pack The Electronics Item In Their Original Boxes –

Electronics items are a little risky as they can easily break or get damaged during the packing and moving session. But, the professionals always recommended that whenever it comes on shifting and moving, the electronics items should get packed in the real and original boxes. If somehow you lost the original boxes then you can buy from any scraps shop.
Conclusion
So, by following the above-mentioned tips your shifting and its journey can become more interesting and the packing stress gets released completely. Also, you should make a to-do list on the day which you have scheduled to move. In this list mention all work you need to do on that day so that you will be satisfied after leaving the place as you have already completed all the work without forgetting even a single one.
Hire Us For The Best Affordable Assistance
SA Removals is the well-knowledgeable company. Our team does the work professionally with the high-rated results of removals in Adelaide. Quality and time-saving way of packing are essential to moving in a secure way. We exactly deliver what a customer seeks even at the most desirable rates. You can get a free quote from us by just making the call.