SA Removals offers you a complete moving guide that will surely help you in planning a successful relocation. All you need to do is, follow the below-mentioned points and you are set to go! Basically, home relocation needs planning before one or two months depending on the sort of the move.
🏠 There Are Many Things To Prepare While Home Relocation
Preparation for moving home is a troublesome and time-consuming process. But if done right, will make you move conveniently and in a less time-consuming way. The answer to what you need to prepare before your shift is:
➽ Required packing supplies
➽ Change or disconnect the address of important services like electricity, water, post mails and other related services.
➽ Mental preparation is also a necessary thing. Moreover, when you prepare the planning you feel happy about the move.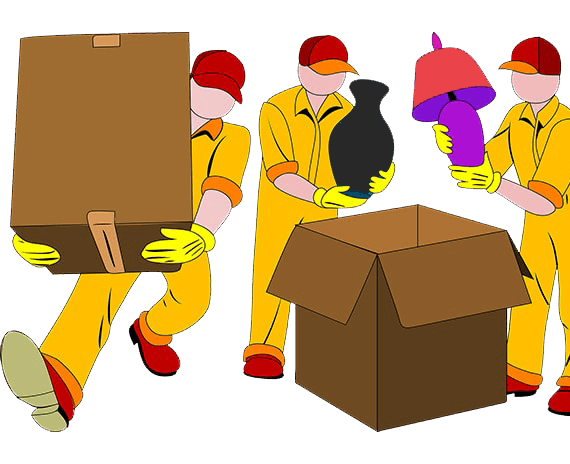 ---
📦 The Packing Preparation
The best way to start with household packing is room wise packings.
➽ Note down and categorize the entire inventory packed inside each carton box. It will help you open boxes accordingly in the new home.
➽ Begin with the kitchen and its appliances. Categorize the kitchen equipment and tools first. Then, pack it in separate boxes.
➽ Pack the delicate items very carefully. Like- flower pots, wall hangings and showpieces in the living room should be packed in bubble wraps. K
➽ Keep them inside boxes and fill the extra gaps with clothes or old socks.
➽ Your books can be packed in beer boxes that have handles. As these beer boxes are handy and easily withstand your book's weight.
➽ To protect sofa sets from scratches and dirt, pack them in old bedsheets or curtains.
➽ Also, while packing shelves, place items in each drawer differently in separate polyethylene.
📦 Transporting Household Items
As soon as you finish with packings, the next step is to transport your belongings to a new location. For this, we suggest you recommend our house moving service. As our professional movers have experience in carrying your goods safely from one location to another.
➽ Effective packing and moving specialists have a huge number of loading-trucks, fleets of different sizes to move belongings at one go without unnecessary shuttling.
➽ Renowned movers have a fairly good transport network all across Australia. They are on time and move your items with care.
➽ Professional home movers also cover household belongings under insurance and pay you for loss of carrier items in case of mishaps.
➽ Also, book a carrier service to move your automobiles- cars and bikes safely.
Let us move you to your new life.
While Moving, we think that moving day should be a celebration.
🚚 Finally The Move In
Random packing of home belongings will take a lot of effort and time when you move into a new place. Therefore, prepare in advance and plan your packing in an organized manner.
➽ Begin with arranging heavy furniture in bedrooms and later in the living room and other areas.
➽ Dusting and cleaning your electronic appliances are a necessity.
➽ Arrange the unopened boxes in a safe place.
➽ Unpack the boxes and place them in a room at a time to reduce the chances of confusion. You may either begin with a bedroom or kitchen. It all depends on you.
➽ Take a little extra care of your indoor plants, delicate crockery, and pets. (if you have any)
🚚 Time A Professional Mover Takes While Moving Home
For furniture moving where everything is well organized and packed, then the estimated moving hours for local movers are listed below:
➽ The estimated mover time of a 1 bedroom is 3-4 hours approximately with 2 moving professionals.
➽ The estimated mover time of 2 bedrooms is 4-5 hours approximately with 2 moving professionals.
➽ An average mover time of a 3 bedroom set is 5 to 7 hours approximately with 2+ moving specialists.
➽ The estimate mover time of a 4 bedroom is 7 – 10 hours approximately with 3+ moving experts.
Large-sized homes can also be moved in a single day as moving companies send two or more workers for the move.
---
👲🏻 Do You Need A Professional Household Mover?
Following the above-mentioned points will definitely help you while moving homes. However, if you are looking for an expert professional home mover, SA Removals can help! We have industry-leading house movers in Australia. Our home movers can move your belongings from one place to another easily. Furthermore, we charge pocket-friendly prices for the move. So, whenever you want a relocation expert in Australia, do reach out. We are available 24/7 at 08 6244 5913.