Removalists Adelaide
SA Removals is one of the leading Removalists Adelaide company. We understand that no two removals are the same, and as such; we treat each and every client and removal with the same level of care and attention. This reason alone has made us one of the top removal companies of Adelaide. We feel proud to be one of the best Removalists Adelaide with years of experience and expertise. With round the clock availability and talented staff, our aim is to make your move as effortless as we can.
We offer a nationwide removal service in wide range of specializations. Till date, we have undertaken thousands of household and office or business removals, with numerous customers returning year on year. This achievement makes us confident to know that we are making the right moves! Whether you need a house removal or a quick office removal, we can tailor a package to suit your every need. All our customers are satisfied with our services.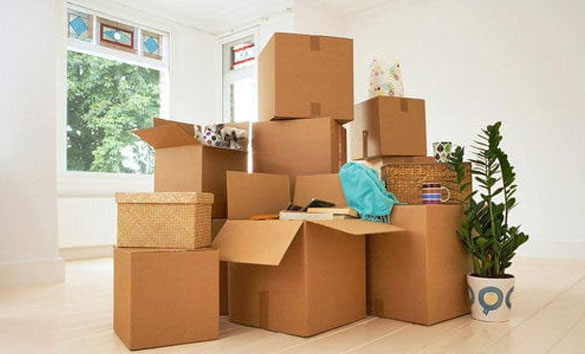 Packaging options:
If you are looking to do a self-pack on your household goods then we have all the packing materials you will need. Our boxes are of good quality and ideal to store all your house goods.
If it is a full packing service you need then we are the team to trust. We give special attention to detail to ensure an efficient move for your home. Our packing and moving services are very effective. Moreover, we make sure that none of your belongings are damaged during the process.
Maybe you are short of time or it could be you are just keen to start living in your new home. With our fully comprehensive packing and un-packing service we ensure that your home is ready to live in every aspect after the move.
Getting Moved:
We do our best to give you noteworthy services. By taking every small detail into account, our moving services are one of the best of its kind.
With a proper strategy and planning, we make sure that all your belongings are carefully moved.
We have all the experience and expertise that is required for a great move.

Let us move you to your new life.
At Moving, we think that moving day should be a celebration.
Our Services

Our professional and certified team of home removalists takes optimum care of your valuable goods and décor articles at the time of your shifting. We are special in this segment of services as we use skilled workers and updated machineries to provide you a hassle free home removal service. With round the clock availability, our services are quite flexible. We are always prepared to help you in your moves and meet your precise requirements due to which we are the most reliable home removalists of Adelaide.

A furniture removal is a tedious task which must be done with ample precision to avoid damage and loss. Removing, packing and installing furniture takes the greatest share of stress and effort in the removal process. We are the best furniture removalists of Adelaide with skilled professionals and updated tools and techniques, which help us in the removal of all types of furniture including –
Big cabinets and wardrobes.
Lounge furniture for your drawing room and visitor's rooms.
Dining furniture or kitchen cabinets.
Office counters, lockers, desks and closets.

Business, commercial and office removals can be reason of stress and mismanagement for you and your staff. This may also lead to a significant loss of productivity. Our professional office removalists' team frame strategies with excellent planned moves and competent IT relocation expertise to minimize these issues. Our team is always there to guide you through all the steps and stages of the removal process.
We keep you well informed about the paper works with a comprehensive briefing and ensure that your office removal process is smooth and seamless.
Benefits of Choosing Us

The major benefits that we offer to our clients, which has helped us to earn the fame of being the most reliable removalists of Adelaide, are as follows: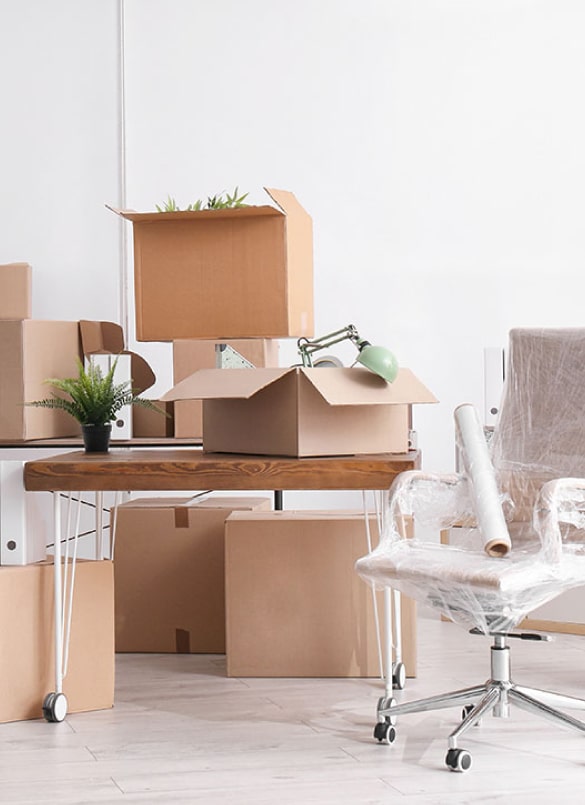 Get A Quote
To get an estimate of our services, depending upon your requirement, get in touch with us now!
Professional and Friendly Removalists Company in Adelaide
Let Removalists Adelaide transform your moving stress into a nice relocating experience. Our removalists Adelaide team take care of each and every aspect of your move of yours. Your items are more than objects to us. We know your possessions carry financial and personal value. Moving may appear like relocating from point A to B, but there is a lot to do in this. We have more than thousands of satisfied customers. Our local removals Adelaide team has experience of years, combined with dedication to offer reliable services at best possible removalists Adelaide prices.
Our friendly nature and updated techniques of moves make us the best in the local removalists Adelaide industry. We are Adelaide's full-service moving & removal company. We handle large to small removals in Adelaide. Prior to your relocation, we offer you packing supplies and boxes and help with packing up your office or home. During the relocation, we pride our movers on transporting your belongings into the new destination with the delicacy they deserve & the convenience you expect. On the other hand, we are able to help you unpack, safely install and set up your possessions. Our best removalists Adelaide team run around town and take bookings 24 by 7 at 08 6244 5913.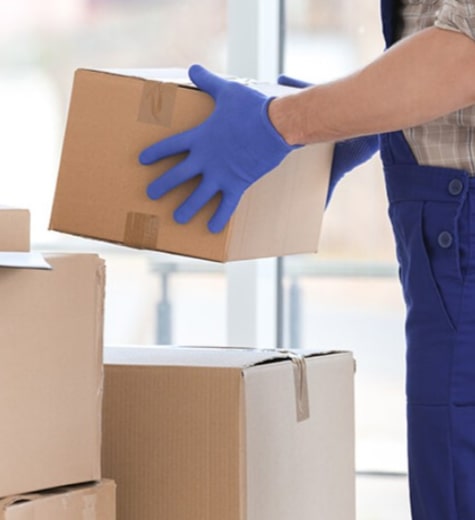 What Cost Is to Hire Removalists in Adelaide
Removalists normally charge an hourly rate of $140 (including GST) for a truck and two men from Monday to Thursday. And for Sunday to Friday, it is $140 per hour. The cost of 3 men with a truck is $180 per hour from Monday to Thursday, & $180/ hr Friday till Sunday. In case you are wishing to move with in 30 km of Adelaide CBD, an average travel fee is $65. Keeping this in consideration, below are a few approximate budget removalists Adelaide costs, all agreeing if you are relocating within a local metropolitan area Monday to Thursday. All charges are including GST:
1 Bedroom/ a studio takes about 2 to 4 hours with a truck and 2 men. It costs about $325 – $585. It also includes a call out per travel fee of $65 (assuming the relocation is in the local metro region).
A 2 bedroom house/apartment takes between 4 to 6 hours with a truck and 2 movers. It may cost you about $585 to $845. It further includes a call-out/travel fee of $65 (assuming the move is in the local metro region)
A typical 3 bedroom home/apartment takes between 5 to 8 hours with a big truck and 3 movers. It costs you about $935 to $1445. It also includes a callout per travel fee of $85. (considering you are moving locally).
a 4 bedroom apartment/house takes about 7 to 10 hours and a truck with 3 movers. It will cost you between $1275 and $1785. The call-out fee per travel is $85. (considering you are relocating within local area)
Since weekends are more expensive, you may need to pay an additional charge of $10/hour dollars from Friday to Sunday above the charges.
Save your Money and Time with SA Removals
If you are searching hard enough to appoint a professional company that offers cheap removalists Adelaide services, call us. Removalists Adelaide can help you save time and money by providing you with large to Small removalists Adelaide services at an inexpensive price. We have experienced movers with profound knowledge & talents to load a truck properly and to ensure there is no damage while we move/transport. So, take us into consideration and book Adelaide removalists cheap services. Our Adelaide cheap removalists are both friendly and talented enough to offer you a tailored move in a perfect manner.
Frequently Asked Questions on Removalists Adelaide
Do I need removal insurance?
Our removalists are trained to handle all packed moving items with care, but there's always a risk. It doesn't matter how much packing material or bubble wrap we have used for packing as accidents can happen anytime. So it's better to take insurance to ensure the safety of your items.
Do you move office furniture?
Yes, we do. We can move your office furniture carefully. Reach us to know more about our services.
Can my pot plants be moved?
Yes, We can move pot plants. However, Moving pot plants can be risky because pot plants can be destroyed in motion or the moving truck. Moving plants can be easier if you don't water them for a few days before moving.