How to Find The Right Removalist to Suit your Needs
When you are shifting to a new locality then eventually you require a right team to assist you. Basically, the ones who are more assured and expertise in that field. "How to Find The Right Removalist Adelaide" However, for some people, this could be a complicated task. As before choosing them, you have to get the security of several things. Then only you are able to hire them. 
But what's that security and features precisely which you are looking for in a removalist? This question can solve each and every doubt of yours regarding movers. Sadly, we can't help you much in the process of moving. However, we are here with some efforts so that you can choose wisely between the list of movers in the town.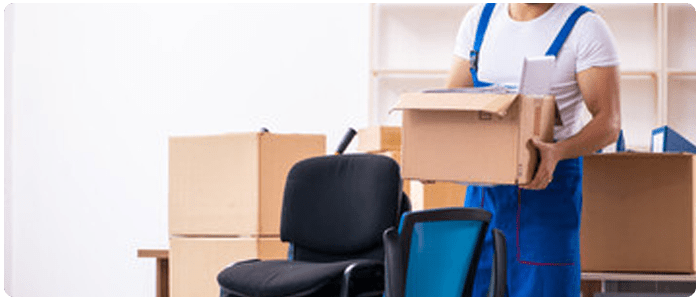 Qualities of The Best Movers in The Town:
They Should Be Experienced –

Every field requires an experience as it highlights the professionalism of a person. Similarly, choose that movers only which have been working in this field for quite a long time. So that if by chance any bad circumstance occurs while moving the furnishings. Then they could help you with their removalists in Adelaide expert supervision.

Their Team Should Not Have Only a Few People –

Professional movers have a considerable number of workers in their group. Why because they help in making all the work effortless for customers. As while moving there are many things which have to be taken care of like packing, loading etc.

They Shouldn't Resist from Doing Any Sort of Work –

Many times we see that workers promise to do certain works which are required by the customers. But then when the actual situation arrives then they resist to do so or maybe they ask for extra charge. That's why keep in mind to check whether they are willing to do any kind of job while moving the furniture or not.

Who are Willing to Pay for Any Liability –

While moving the items it's highly recommended to check in advance whether the losses will be refundable or not. Certain items like tv, fridge etc are highly sensitive and if not handled properly then they could get damaged easily. That's why they are ready to pay the losses.

Should Mention The Hidden Charges –

If you don't want to pay a bill worth thousands after shifting all the furniture. Then it's highly suggested that you should ask clearly for any kind of hidden charges. So that at the end you are on the safer side from any extra billings. Most companies do like this only and due to this, a budgeted person suffers from huge loss.

Try to Hire a Professional Team of Movers –

Their work is what actually makes them professionals in the market. The way they propose the things only differentiates them from their competitors. For providing customers with satisfaction they keep every single point in their mind. 
Moreover, some people think that for hiring a professional you have to pay a huge amount. "How to Find The Right Removalist Adelaide" Sometimes you could be wrong also. As if searched properly then you can encounter professionals having affordable rates.
This was all about choosing the right people for handing over your furnishings into a safer side. SA Removals also prefer that you should choose a professional for legitimate work. Otherwise, you can also go with a local mover. But for them keep the above-mentioned points in mind.
Previous Article – How to hire local removalist in Adelaide?